Shalini Tyagi
Dubai
Aditi is authentic and comes across as very relate able. She can talk about even the most complex topics in a captivating manner. Her ability to embrace new cultures but stay true to her roots is what makes her such a great writer.
Denise Damijo
Houston
I love Aditi's writings! Her writings are inspiring, informative, and just good reads all around. I'm looking forward to reading a lot more from Aditi in the future!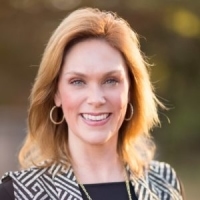 Christina Tinker
Richmond
One of the things I love about Aditi's writing is the joy and humor she brings to the community. She has a way of experiencing and then sharing a moment with her children that makes you think about the sometimes mundane moments of parenting in a new and exciting way. I also admire Aditi for sharing her own personal (and sometimes difficult) story of moving from Kuwait and embracing life in Richmond.
Sangeetha Jaldu
Texas
I love Aditi's work as they are genuine and are mostly her real experiences which are fun to read and helpful to many.
Jaya Joseph George
Melbourne
Aditi's writing is straight from heart and it is always something you can relate to. Her style of writing is simple and easy for anyone to feel a connection with.. real life incidents are penned down in such a beautiful way that it takes you back to a short journey of your own life's experience ... keep up your work Aditi.. you are such an inspiration!!
Jewel Elise
Medora
Aditi manages to convey her message in a professional tone that grabs your attention. Her writing influences others, not only to do better in their, lives but be better. Her words are as joyful to read as it is to know her as a person.
Interested in any of the above?
Pick a time & let's get you started!
We are excited to start 2020 with ways to help out parents, writers and entrepreneurs in new ways.
Set up a discovery call with Aditi and get our package info and rates. End your 2020 with accomplishing your goals !