Parenting is a paradox. You are constantly surrounded by people and yet, extremely alone in the challenges you face. And No one talks about how isolating the solitude is and how utterly dark it can get within.
I lived 5 years by myself before being married. Had many meals, enjoyed movies, trips to the market, holed up in my room reading happily. I have always known how to be by myself. But being lonely within a family is an alternate reality.
And yet you do not see anyone discussing how lonely being a parent can become. You may know yourself before but after having kids you sometimes slowly lose the connections you had and sometimes yourself as well.
Before having kids, you are flitting around parties, going out whenever you want and having friends over at the drop of a hat. After the babies are born, the most well meaning friends stay away so as to give you space to adjust, so much so that the phone stops ringing.
The babies keep you on your toes and the words, "needs to be fed" and "needs a nap" have you rushing home. As they grow up, their random tantrums and exhausted crying have you wishing you had just stayed home.
Your friends who do not have children do not understand the urgency created by a restless child (on the verge of a tantrum). Friends who are not drama free are distanced from without conscious thought because you honestly do not have anything left to give to them. After all, your time is already consumed by kids' tantrums.
The few couples who do have children may be ones with whom your kids just don't get along with and even if they do, it may happen that your parenting philosophies don't match. In the end, you end up with little to no friends with whom you can relax. Slowly, as the kids grow up you realize school, classes, birthday parties and chores leave you with no actual time in which to socialize.
The Isolation of Parenting
It eats at you, this slow isolation that happened without you actually being aware. Humans are a social group. We need connections in order to thrive and in fact survive. Social media does not help as you see the best moments of other families enjoying their apple picking and parties. You do not realize it is not real life but a reel life that you see on screen. Everyone goes through the same pains but do not care to reach out during them instead only coming to you with their joys.
Social media is no help for it only makes you feel, how others are managing the same milestones so much better. Here you are wallowing alone on weekends and others seem to be partying through parenthood.
You grow cranky and exhausted without those few precious moments with people with whom you just laugh and be carefree. And if, within that time your spouse has to travel for work, you end up being completely isolated without any adult conversation and no one to express your frustrations to.
All of the above happened to me. To top it all, all my acquaintances and one of my best friends moved away. There was a period of 6 months when I literally scrabbled to understand what it was that I was going through. I grew listless, irritable, going through the motions, developing aches and pains that I couldn't justify.
What was worse was, I started pushing away the couple of friends I did have left. I started stalking them on social media, obsessing over who was doing what, and whey they weren't doing it with me. Why they hadn't commented on my photos, why I wasn't invited to one party but not the other , etc. I had the time in which to create a pity party in which I was Chief Guest.
One day I realized I was just ruining my own peace of mine. This wasn't who I wanted to be. I needed to channel my energies positively and find outlets for myself. Empower myself to be a better mom and person. No one but me that could get me out of this hole I had dug up.
What did I do? Well, I pushed all the below up a notch. These are tips I think would help you too.
Celebrate Everything
Even if it's a small win. Or a celebration no one else cares about. Light some candles, make a dinner. Have an impromptu party with the kids. Do not ever let your kids be affected by what you are going through. Teach them the importance of living life to the fullest.
I believe in enjoying life to the fullest now. Celebrating Valentines day my way, even if my husband doesn't want to plan anything on this commercial holiday.
Find A Mission
I joined a non profit called Circle of Peace International, and worked with them using all the social media knowledge I had to help spread the word about them.
There are many non profits out there that need people to give a helping hand. Find a cause to support. Use your talents in any small way to be there for those less fortunate. Even if it is just making cards or ornaments for the festive season, doing something for another less fortunate helps not only them but is good for your soul.
Take Care of Your Body
Walks and runs are good for exercise but more than that the fresh air, open spaces and silence is good for your soul. Going to the spa is not just a matter of luxury but your body being pampered reaches out to your mind to soothe it. If you cannot afford the spa, use at home remedies to invigorate your senses.
Give yourself nurturing time. Dress up and go to town for no reason other than you want to look pretty for yourself.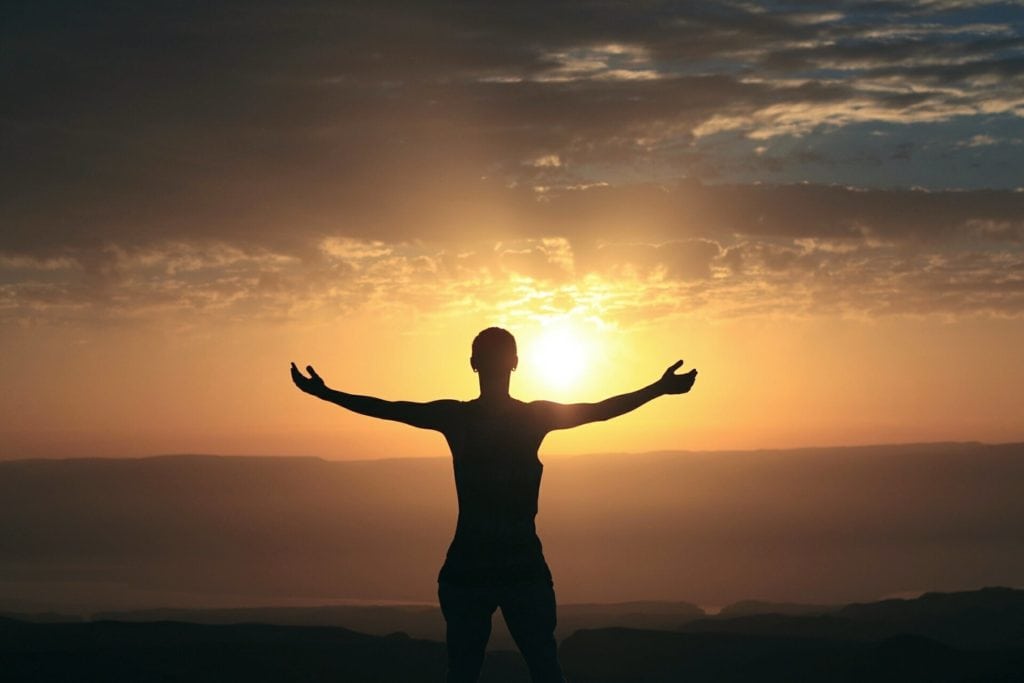 Get a Baby Sitter
This is an issue most Indian families face who are not used to hiring baby sitters, specially when living in USA far from family they trust.
I cannot stress this enough. If you have no family or friends to assist, find a baby sitter in your community that you can trust with your children for even a few hours. Or better yet, let your husband take over. Yes! He's not a baby sitter but the father. But let's face is. Not most dads are hands on all the time and this time alone with the kids is a great way to get to know the kids uniquely.
Get out of the house by yourself, go shopping, read a book or if possible catch up with an old friend.
Pursue an Interest
My biggest solution was nurturing my passion for writing and creating.
You need to have a passion to feed your inner self. Writing, gardening, painting, find something that helps you grow. Creating something other than your children's schedule for the day is extremely essential.  Me time in which you are not watching TV  or reading a book but putting something out there. Using your body and mind to create
Find Your Tribe Again
Reach out to your old friends. Make new ones. Many a times for no reason people just grow apart. Even if they do not have kids, even if your children do not get along, do not let it affect your relationships. Talk to the person at the park.  Converse with others, learning what their life is about.
Everyone needs someone, and maybe by reaching out for a coffee or a drink that someone could be you being there for them. Be the first one to be a friend. Be for someone, what you need in your own life.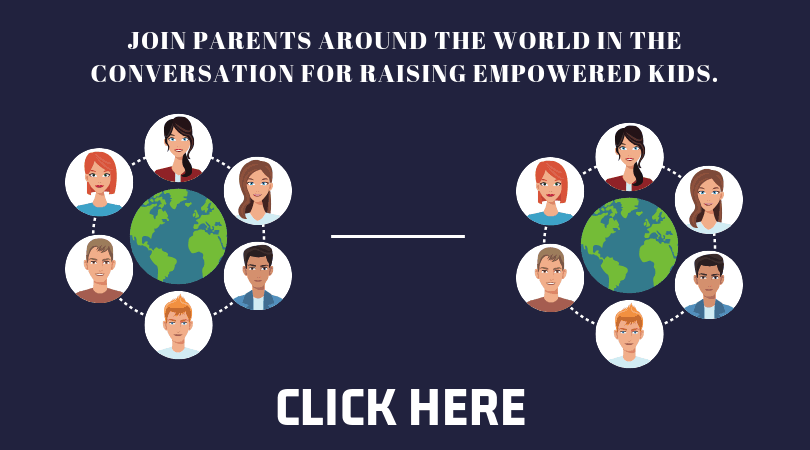 Disconnect
Step away from the social media apps. Switch off the TV. Dare yourself to not log into the accounts on certain days or hours of a day. The silence virtual and real, will force you to think up ways to occupy your time more productively.
Let's face it. A lot of anything does more harm than good.
Meditate
Take a few moments to empty your mind of all the schedules and multi tasking clutter and empty it to let thoughts in. As we need air to breathe, we need our senses to be able to feel every single moment in it's totality, something we rarely do in the daily grind that is life.
Be Your Own Friend
I realized I had become dependent on having a friend to be with when I was not with the kids. I needed to grow myself in a way that I could to appreciate. While being with my kids watching them play is amazing, having them with me had become a crutch that I needed subconsciously. Going out means going out for grocery or to run errands. Don't just do that. Go out to do something that you love that is not connected with children. Spend time with yourself and the experience the world as it was meant to be.
Most importantly, do not feel you are ever alone. You just need to reach out, physically or metaphorically. And the universe will take care of the rest. Give yourself a chance to love yourself.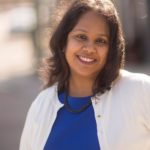 Aditi Wardhan Singh is a mom of two, living it up in Richmond Virginia in USA. Raised in Kuwait, being Indian by birth she has often felt out of place. A computer engineer by profession, she is now a freelance writer and entrepreneur having founded Raising World Children. Impromptu dance parties and trips to the library with her little ones are her ultimate picker upper. She provides tools to open minded parents to empower their children to raise positive, gracious, global thought leaders. She currently writes for the HuffingtonPost, Thrive Global, RMB and is author in "When You Are Done Expecting ". Her own book
Strong Roots Have No Fear
comes out soon.