We all are going through these unprecedented times, never before experienced circumstances. What are your ways of escape from this twisted reality that is this pandemic?
Homeschooling, working from home or sheltering in place everyone needs a break and deserves one.
For some entertainment I'm back with a very short list of two movies from India. Those of you who don't speak Hindi, I suggest exploring cinema in a foreign language can be fun.
These women-oriented films not only talk about our approach towards women as a society but also give insights on where we stand when it comes to feminism. As I say a country's cinema represents the nation's psyche.
Our films have evolved but one thing we still promise is entertainment. We might go over the top a bit, over dramatize too but we try to not disappoint, at least not with the good ones.
THAPPAD:
(2020)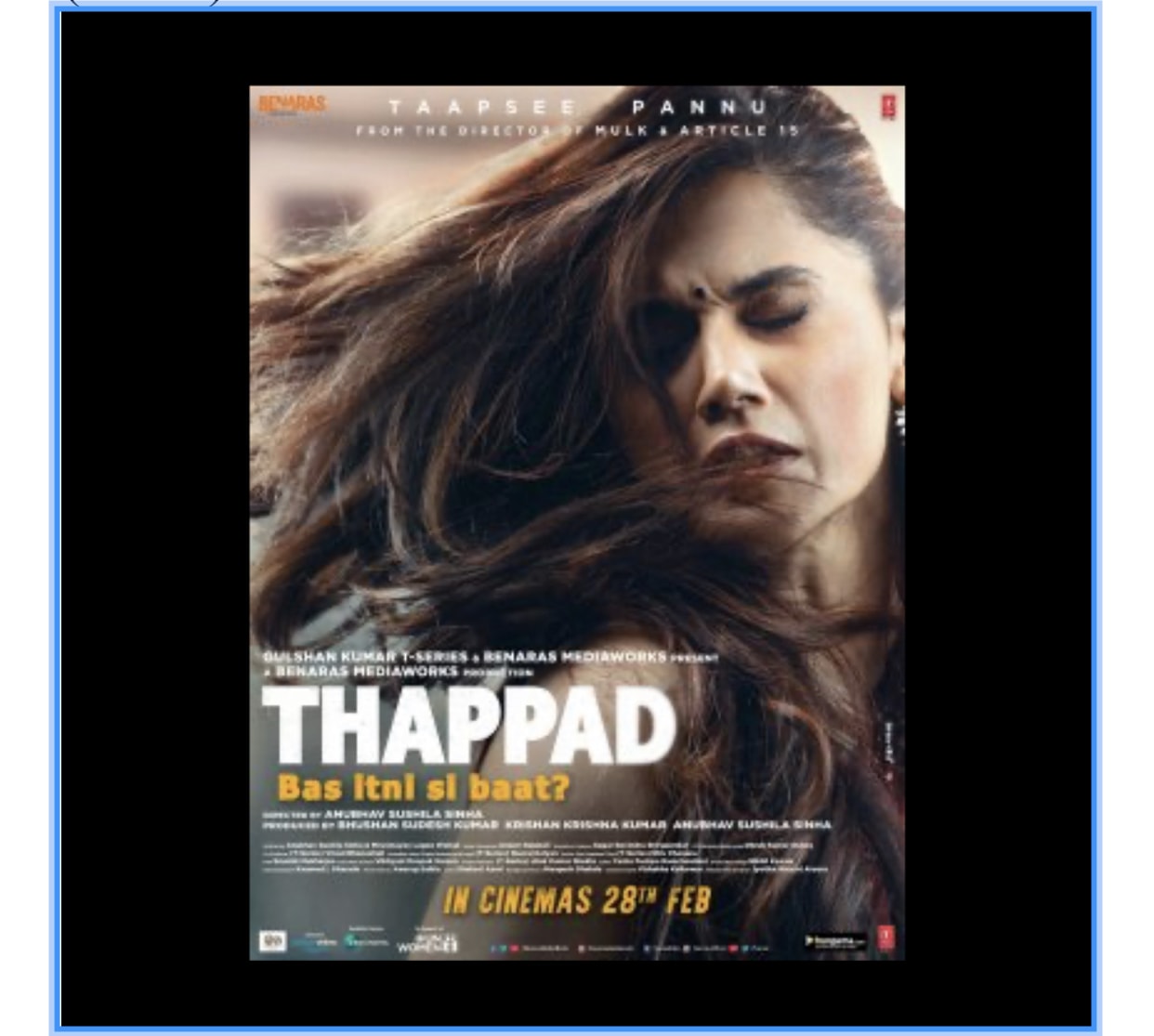 It literally means a "slap" in Hindi.
From the recent batch of movies this one tops the list. Personally I was awed by the narration and the significance of the topic.
It just doesn't represent the Indian mentality towards domestic violence but represents the collective mentality of the world.
The story centers around a young married woman. She is educated, smart, strong and a homemaker by choice. She has a somewhat satisfied existence with nearly no regrets. This is an affluent household that would be considered ideal with a loving husband and caring mother in law.
So what drives this woman, who radiates happiness to reconsider her situation and demand a separation from her husband? A Slap.
When at his success party the husband discovers he is not getting the promotion he was promised he gets into a verbal spat with his boss. During this confrontation the wife intervenes and in the heat of the moment the husband slaps her.
What ensues is what makes this movie so remarkable.
It seems like a trivial matter to break your home but when a woman stands up against domestic violence however small she empowers every woman who is linked to her, directly or indirectly.
She is asked why is she not ready for a reconciliation as it was just a slap, her answer will strike a cord with every female.
"Yes it was just a slap but he cannot hit ."
PINK:
(2016)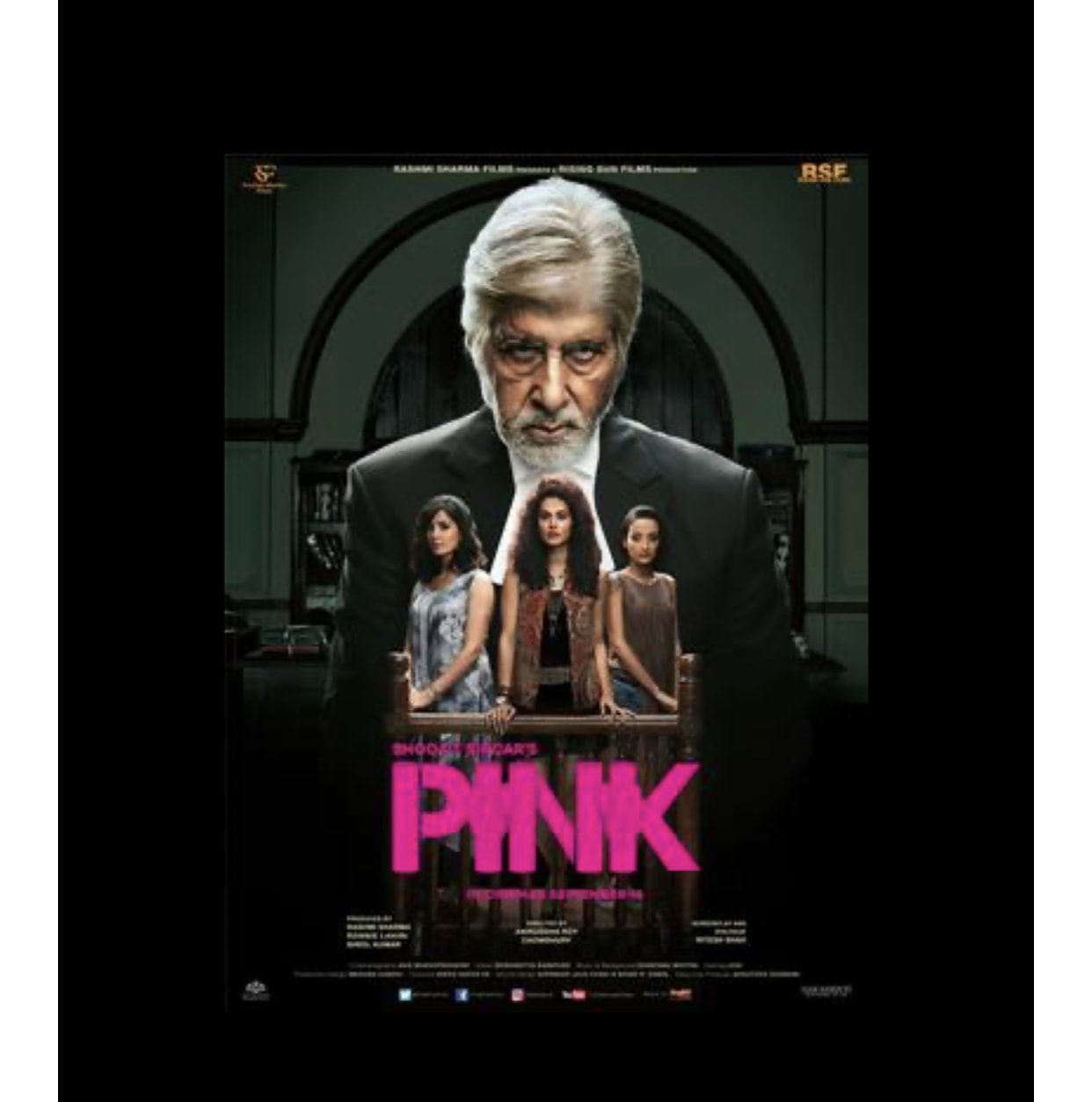 The color favored by most females talks about another very significant topic. "NO"
Three independent young women who live and work in one of the flourishing metro cities are accused of prostitution and attempted murder.
These accusations are followed by an evening where these women go to a rock concert and meet three young men. They all go out for dinner and drinks. Taking their friendly nature as a further invitation one of the guys tries to force himself on one of the girls.
When her "NO" fails to register the girl hits the man on the head with a bottle, and they all get away.
The women are unable to file a police complaint as the guys turn out to be well connected and threaten them. When they insist on filling a complaint the women are slapped with false charges of prostitution.
The courtroom drama is not only against the false charges but also against the patriarchal mindset where women who live alone are deemed to have no moral values.
It's against the assumption that females who party and drink are open to all the advances that men make.
The movie emphasizes the importance of a women's "NO" and her right to say it.
The movie states
"NO is not just a word. It is a whole sentence which does not need an explanation".
Despite all the slandering and threats these women and their lawyer stand the ground and win.
What makes the movie noteworthy is the grit and determination of these seemingly vulnerable young women. Something that makes you root for them.
There are scores of other movies that talk about women rights but these two stand out with their powerful performances. With subjects that are relatable and Very well addressed.
You will not only enjoy the movies but these will make you think too. We need our girls stronger and boys accountable.
Do watch and share your views.